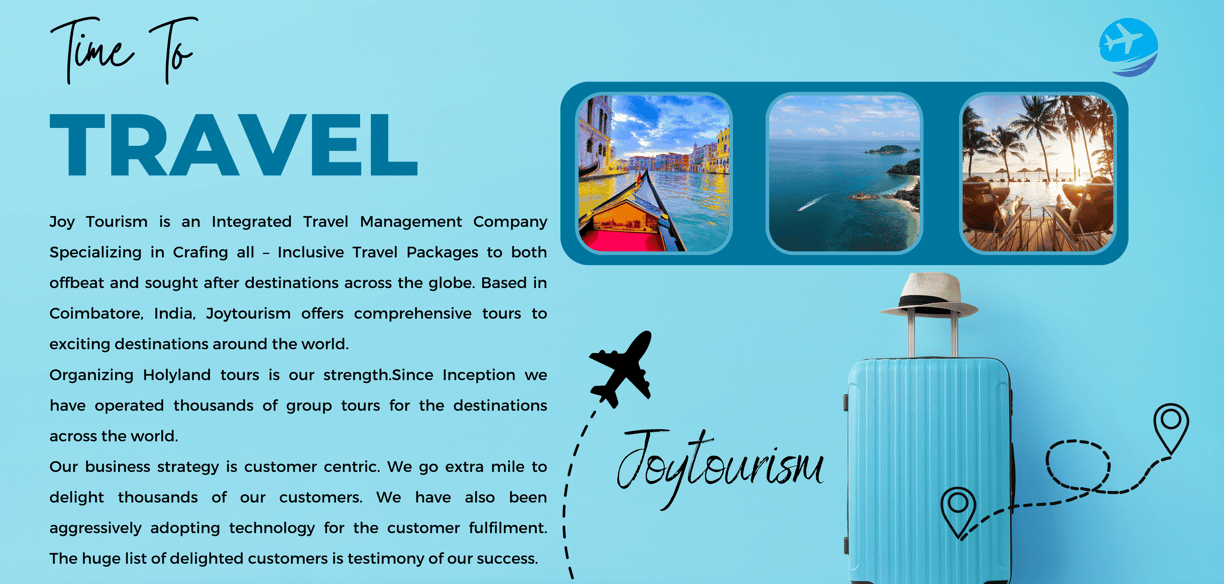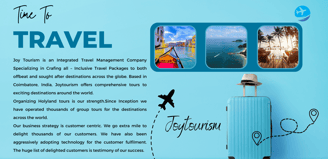 We have made quality our habit. It's not something that we just strive for – we live by this principle every day.

While most of the things about the creative process will be forgotten, the excellence of our products and services will be remembered.
Our travel agency supports passport handling, visa counseling, online e-ticketing, railway bookings, documentation for tourists, immigrants, students, businessmen, honeymooners and various other people traveling for different purposes. The network, we are having with air, sea, rail and road with splendid accommodation (including Cruise bookings) has always been the talk of the town. The untiring management continues to render its services very sincerely for further upgradation of business and job opportunities for the youth as well as for the fullest satisfaction to the customers. In short, the motto SERVICE ABOVE SELF is being continued.
With over 25 years of service excellence, we prolong to maintain as the most trusted travel agency in South India.